Sailing the Martha Jane "Selkie"
Here's a few pictures from the first sail of the Bolger-designed Martha Jane "Selkie", June 30, 2001, which was launched by the Zeigers June 29. It was a real treat to watch her sailing at close range. What a great boat!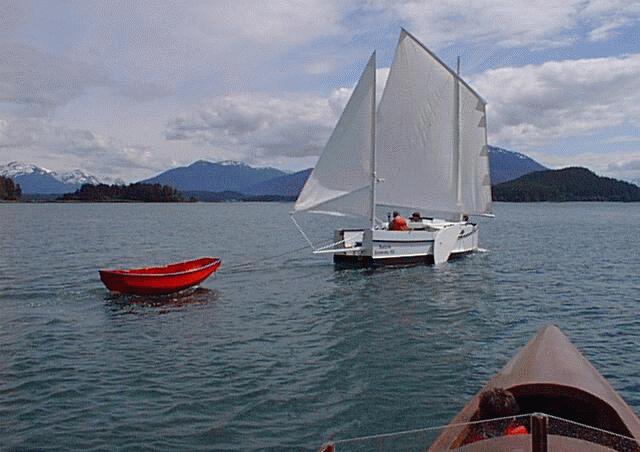 With a Bolger Nymphy in tow, this is an impressive site!
| | |
| --- | --- |
| | A bone in her teeth even! |
Congratulations Mark and Michelle!!!
---
Launching the Martha Jane "Selkie", June 29,2001
Contact: Fritz Funk (fritz@funk.io)