Our newest project is called Sailing Shoes.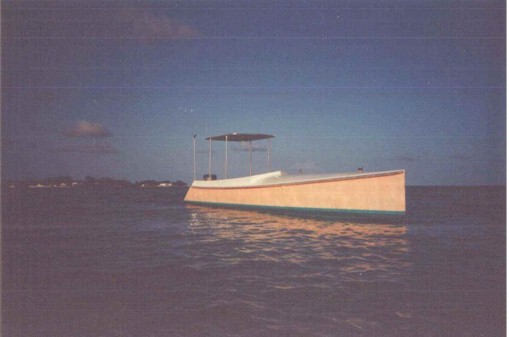 The Launch
Mark built this Phil Bolger design "Sneakeasy" eight years ago. It is a Bolger interpretation of a Prohibition-era runabout. Bolger called for an 8-20 hp outboard, but this one uses a 25 hp Yamaha and could easily carry 35 or 40 hp with no problem. At 26'6" with a 4' beam, it is a fast, fuel-efficient head-turner.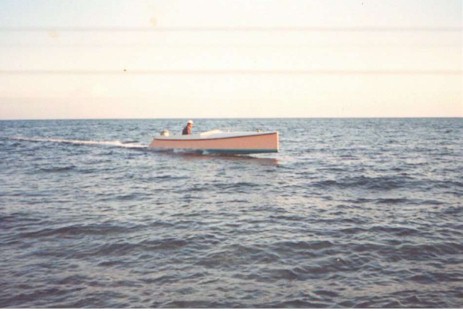 The catamaran has begun. Follow the link for pictures.